It's that time of the year again!
We started this festival in 1998 in an effort to bring you new Asian cinema, to celebrate these exciting and diverse films from around the world, and for you to enjoy them on the big screen - the way they were meant to be seen. Thanks to all of you movie-goers who have supported these films, we are in our auspicious 8th year of the Asian Film Festival at the 4Star! To show our appreciation and share the good movie-going fortune, we've put together an exceptionally strong group of films that you can't see anywhere else - or at least not yet - for almost all the films presented this year are either U.S. or San Francisco premieres!
As always, this summer's intense 12 day fest of Asian cinema is a wild and rollicking ride. So what better way to kick things off than with what Sam Raimi refers to as the most frightening film he's ever seen? And he means that in all the good ways, for our opening night film, Japan's Ju-On: The Grudge is riveting cinematic horror in a no less than genius form. You thought Japanese horror hit it's pinnacle with Ringu? With Ju-On, the top just got sharper... Korean cinema arrives this year with the help of co-presenter Giant Robot, bringing a wide range of genres from this country's diverse cinema: with the coming of age comedy Conduct Zero which showcases young starpower, the stylized blockbuster action fantasy drama 2009 Lost Memories, the important short films on discrimination in If You Were Me made by top directors commissioned by a Korean human rights organization, and Failan starring Choi Min Shik whose recent turn in Old Boy brought a Cannes Grand Prix win, the Korean films being premiered are each uniquely powerful works in their own right.
In conjunction with the Pistahan Festival and Filipino American Arts Exposition, we have a retrospective of films from the Philippines by maverick director Gil Portes. always dramatically engaging with socially relevant and controversial subject matter, we present S.F. and U.S. premieres of Homecoming, a woman's persecution in the wake of a sars contamination, In the Bosom of the Enemy, a socially and politically taboo sexual relationship between a Japanese captain and married Filipina woman, and Markova: Comfort Gay, the story of a gay cross-dressing performer's war-time experiences at the hands of occupying forces.
As for our HK film fans -we would never forsake you- we essentially have the roster of the top Hong Kong box office and film awards winners, and all are U.S. premieres to boot: Best New Director Edmond Pang's Men Suddenly in Black; Best Actress Cecilia Cheung in Derek -C'est La Vie Mon Cherie- Yee's Lost in Time; gripping police action with Anthony Wong in Colour of the Truth; and for the fun you've come to expect from director Wong Jing, Sex and the Beauties.
San Franciso premieres of additional Japanese fare include the off-the-beaten-track underground horror fave A Living Hell to the off-beat very dark comedy Drive... and brutal beatings can be had in Azumi's duels to the death from Ryuhei Kitamura, from the baseball team of zombies in Battlefield Baseball who literally beats their opponents to win...and dare we go too far on the beatings riff, there's the sexual and emotional anguish of Antenna.
But what good is the new without understanding the old? Yes, you asked for Asian cinema context, so we do our best to bring you revivals... and we did well this year. Topping the list are two Shaw Brother's features: find out how Jimmy Wang Yu became the vengeful and righteous one-armed warrior in the original 1967 One-Armed Swordsman - in a restored print! If you know your Chinese opera, you know women have long since cross-dressed to perform the lead male roles - but in 1964's Lady General Hua Mulan, Ivy Ling Po's transvestism is written right into the script as she gets into guise and sets off to battle the barbarians, but not before first trouncing her "girls don't fight" dad. And all this done as a Chinese opera musical, on film and in Shawscope! Also returning is one of the top grossing Asian films ever at the 4star, The Soong Sisters - about the trio of powerful sisters that were each married to the most influential men in the shaping of modern China: Chiang Kai Shek, H.H. Kung, and Dr. Sun Yat Sen. Well, what do you expect from Bond femme & Crouching Tiger Michelle Yeoh, fresh-from-collecting-Best-Actress-award-at-Cannes Maggie Cheung, and Vivian Wu?!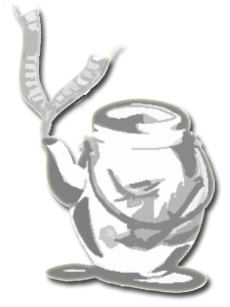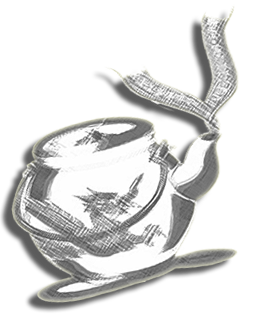 For some high-spirited evenings, we've brought local filmmakers in-house: director Fan Ho, whose photography is on permanent collection at the Modern and whose Carnal Desires was at our very 1st fest, will be presenting his erotic film Szechuan Concubine (1994). and the E.Y. Lee kung fu school will be presenting their tribute to sifu E.Y. Lee, and Choy Li Fut kung fu, with the U.S. premiere of their independent DV feature Gate of Souls.
True to rollercoaster form, we close the fest with an exhilarating grand finale and a literal last scream: Ju-On: The Grudge 2. This will surely allow our festival to make an impression on you - albeit chillingly burned into your mind! And by the time you recover your senses, we'll be back next year.
Have a great ride and thank you for supporting the independently owned and operated 4star!